PAT Testing Corbridge, Northumberland
Whether you have just 1 item or thousands we will come to you to test your electrical equipment, and provide you with an itemised PAT Testing Certificate asap after the job is finished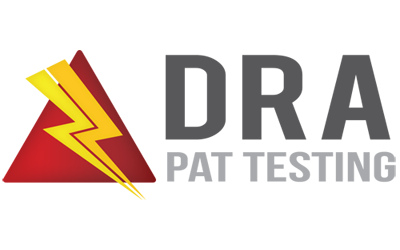 Find out what your PAT testing cost will be with a quote today
PAT Testing in Corbridge
We provide PAT testing and other electrical testing services in commercial premises throughout the North East of England. With over 10 year's experience we have developed a leading reputation in the PAT testing industry. 
Wherever you are we will come to you to test your electrical appliances in-situ; we will carry out thorough inspections of the plug, flex and appliance carrying out any necessary in-scope repairs automatically. We will also assess the appliance to ensure proper use and minimal associated risks. 
Complying with all the relevant safety guidance our engineers are fully competent, with all the necessary skills and knowledge to do a great job. 
We are committed to meeting your expectations; we are professional and tidy, we label discreet and remove old labels where possible and the PAT test certificate we provide is fully itemised, broken down into locations at your site, with electrical test results. 
PAT Testing in offices and similar locations
We specialise in PAT testing office equipment; in our industry this covers most standard equipment found in all workplaces such as IT equipment, kitchen appliances, etc. found in offices, schools, doctors surgeries, salons, hotels, etc. 
What does PAT Testing cost?
For up to date pricing see our PAT Testing prices page, however our standard rate is just £1.00 per item; discounts apply for larger numbers but at £1.00 per item we can guarantee you get a great service every time as this rate means our work is not rushed as we are making a comfortable income. Companies charging less need to test a lot more items to make decent money so they cut corners and rush their work to cover more ground.
When you are responsible for the safety of your equipment users, even after the testing has been done, taking a risk to save a few pounds is a big risk to take. 
Fixed Wire Testing in Corbridge
We provide electrical testing services in your area; our electricians are NICEIC registered so you can be sure your Electrical Installation Certificate Report (EICR) fully complies with the HSE, insurance and Local Authority requirements.
 All circuits will be tested with detailed inspection of accessories etc. and updated distribution board schedules will be produced, making future inspections safer and easier.
All documentation including risk assessments/method statements are available and no additional charges will be applied for 'out of hours' work needed. 
If you're worried about equipment that can't be turned off our experienced electrical inspector has the ability to omit essential items, and the NICEIC Electrical Installation Condition Report covers the installation for  up to 5 years (commercial properties).
Please note; our fixed wiring service is for commercial properties only. 
Why Choose DRA PAT Testing?
We believe in keeping it simple; we run our business professionally, and provide good customer service but we don't over complicate. We do what needs doing, we ensure equipment is safe and that you are compliant, and we do it with minimal fuss. We find out customers appreciate that.
✅ PAT Test Certificate Report with results by PDF
✅ Free remedial repairs to the plug and cable
✅ Free replacement plugs and fuses
✅ Automatic Cable Management
✅ Guidance on retest intervals inline with HSE
✅ Ongoing improving safety support
✅ Automatic reminders for retests, saving you time
✅ Microwave emissions tests included