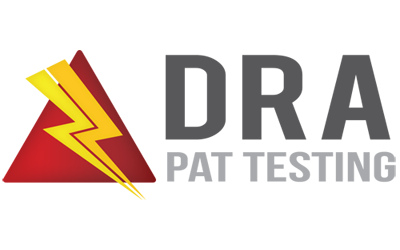 Reliable, efficient, PAT Testing expert for
Newcastle and the North East of England
Looking for a reliable PAT testing company in Newcastle and the North East?
FAST efficient testing with minimal disruption to your workplace or home

Pre-printed labels and full itemised report with the certificate (unlike others!)

Same price to test 110v and 230v equipment, with NO hidden charges

Repairs and replacement parts included in the price

Messy cables tidied and re-organised as we go

Fixed prices to reduce the chance of invoices being higher than quotes

Free guidance on retest periods and complimentary ongoing support

Over 10 years domestic, commercial and industrial PAT Testing experience

PAT Testing & Electrical Condition Report Bundle Deals (Save £s)
Reliable, efficient, expert PAT Testing in Newcastle
Get a full PAT Test Certificate (results as well as labels) with minimal disruption to your business
PAT, or Portable Appliance Testing is a routine safety inspection of electrical appliances (fitted with a plug) to make sure they meet legal electrical safety requirements. DRA PAT Testing carry out PAT testing in Newcastle upon Tyne, Gateshead, Durham, Sunderland, Northumberland and all surrounding areas in workplaces and homes.
We have over 500 regular clients and more 5-Star reviews on Google than any other local PAT testing company because we actually care about your safety – for us the importance of our work is to give you peace of mind that your equipment is safe; not how many stickers we can put on. 
We promise you that we will carry out repairs to ensure your equipment is safe, and provide you with a fully itemised PAT Test Certificate to ensure you comply with the regulations. We will do this at a time that is convenient to you (we operate 24/7) within minimal disruption to your business or home. 
We do all this at affordable, competitive PAT testing prices usually at a fixed rate so there are no shocks when the invoice comes in. 
We are also able to offer electrical testing for fixed appliances, your main wiring installation and emergency lighting.
What our clients say
⭐⭐⭐⭐⭐ 
These guys were recommended to us and they came in recently to do the PAT Testing. The service was first class and report very professionally presented in an easy to understand format. It is rare I give 5 stars in a review however in this case it is thoroughly deserved and would recommend DRA PAT Testing Limited to any organisation 
Dacon Fabrication, Gateshead
⭐⭐⭐⭐⭐
Excellent, friendly and efficient service. We have a lot of staff that work flexibly and Richard was happy to pop back at a later date to test their equipment which we hadn't initially mentioned. Would recommend DRA to any organisation that needs appliance testing carried out. 
Jackson Hogg Recruitment, Newcastle
PAT testing Newcastle and the North East
The best PAT testing price would include FREE remedial repairs, replacement plugs and fuses – which is what we do. Also we offer fixed prices so you don't get the shock when the bill comes in like you do with per item rates. 
Our professional, reliable PAT testing service is carried out by experienced engineers who have been checked by CHAS, Durham Police and DBS. We use the quickest industry leading, data storing machines available to ensure the service you get and the report you receive is the best possible. All our records are securely stored and can be re-issued to you for free if you lose your copy. 
Our service is carried out efficiently, quickly and using tried and tested methods that guarantee minimal disruption to your business. To make the process even slicker in the future we carry out cable sorting and re-organising as we go, to create an efficient, safer working environment. 
The price for testing 110 volt and 230 volt equipment is the same, and we can also test 3-phase and fixed appliances. We carry out a through formal visual inspection on EVERY appliance, as well as carrying out our tests; many cheap PAT testing companies skip the visual inspection (which is actually the most important part) to save time. 
Minor repairs, replacement plugs and fuses are fixed automatically, FREE of charge. 
What our clients say
⭐⭐⭐⭐⭐ 
We are very impressed with your service, everything very professional and as you promised. As a small business we find it hard to find reliable companies to deal with, it makes a refreshing change to come across a company with similar ideals to us  – a fair job at a fair price with pleasant employees and proper paperwork!
The Premier Plating Company, Newcastle 
Office PAT testing
Office PAT testing is our specialist area; whilst our engineers can adapt to any working environment it is in offices where we are best suited. With experience of working on sensitive IT equipment, we have the capability and knowledge to guarantee we will not damage equipment. Our time-proven system ensures a quick, efficient service to minimise disruption to you business without reducing the quality of our work.
Whilst many companies see office PAT testing as a way to make quick easy money, for us it is the quality of our work that is most important. We don't rush to put loads of stickers on to get as many items as we can in as short a time as possible like some of cheaper competitors; we give you a valuable service that provides you with a fully comprehensive, genuine PAT testing Certificate Report which you will be glad of if it gets scrutinised in court.
When you find out how much it costs to PAT test your office you will be surprised; because we offer fixed rates rather than per item you can save money and you'll get a better service. Additionally we will guide you in best practice of how often PAT testing needs doing in an office; which is rarely an annual requirement. In most cases the best PAT testing frequency will be between 2 and 4 years. 
We carry out repairs as we go, included in the price, including replacing plugs and we also carry spare computer power leads which we tend not to charge for. On completion you will be sent the fully comprehensive PAT Testing Certificate to confirm your compliance with the regulations. 
⭐⭐⭐⭐⭐
Great service, used this company for a few years running and we are never disappointed. Very friendly and professional, we happily recommend to others and will continue to use then in the future
Advertising Company, Co. Durham
⭐⭐⭐⭐⭐ 
We've used Richard for the last 4 years, always sends reminders and is very competitive price wise. Nothing is a hassle and I'd recommend him for any work in his field.
Energy Company, Washington
PAT testing for Landlords
Landlords PAT testing is a best practice process; there is no official legal requirement to do it, but it makes a lot of sense if you do. For example, if an appliance develops a fault and the tenant gets a shock, an investigation will want to know if you have done "everything reasonably practicable" to ensure the tenant was safe. 
A PAT test Certificate would show that testing has been carried out, and the appliance was deemed safe, so you did do what you needed to. 
In Newcastle upon Tyne, the council requires landlords to PAT test electrical appliances, and it is a requirement of HMO licences. 
We are able to test both the portable appliances and the integrated equipment such as white goods and cookers; where-as some PAT testers with less electrical training cannot; so you get a higher standard of service. 
We are DBS and Police checked, so you can leave us to deal with your tenant directly, give us keys etc to save you the bother. 
Find out what PAT testing costs landlords here. 
ALL minor repairs (such as replacing defective plugs and fuses) will be fixed on the spot and FREE of charge. 
⭐⭐⭐⭐⭐ 
Always had excellent service from Richard, he's looked after our rental properties for years now, and always turns up on time and does a great job. Highly recommend him!
Landlord of multiple properties, Newcastle
⭐⭐⭐⭐⭐ 
We manage over 100 rental properties in Newcastle upon Tyne; DRA PAT testing have managed the appliances in them for years now and always do a great job. We trust them with keys and feedback from tenants is always really good. 
Lettings Agency, Newcastle 
Why Choose DRA PAT Testing?
We are an experienced local electrical testing company that specialises in inspecting, testing and maintaining safe electrical equipment. Our expertise ensures you get the best possible service every time.
There are no hidden charges, all of these come free and our service is recommended because it is simple but well managed.   
✅ Complimentary site survey if needed
✅ Free remedial repairs to the plug and cable
✅ Free replacement plugs and fuses
✅ Cable management (tidying & optimal plugging)
✅ Risk-based retest period guidance
✅ Ongoing improving safety support
✅ PAT Test Certificate Report with results by PDF
✅ Automatic reminders for retests
We cover all areas of the North East of England including Northumberland, Tyne and Wear, Co. Durham and North Yorkshire