Is your Electrical Equipment Safe?
You are legally required to ensure all electrical equipment at work is safe to use – regular PAT Testing ensures that.
We specialise in helping our clients maintain safe electrical equipment through high quality PAT Testing services. By working with us you will get everything you need to meet your Electrical Safety Obligations and comply with workplace regulations.
What our clients say about us…
PAT Testing in Newcastle Upon Tyne and across the North East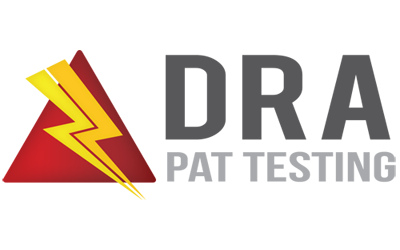 We specialise in the Inspection and Testing of Electrical Equipment
Proudly supporting North East businesses from our Newcastle upon Tyne office; we help our clients maintain safe electrical equipment through preventative maintenance and inspection and testing (PAT tests).
We are the North East's biggest independent Portable Appliance Testing company with a team of 6, with over 30 years combined experience and we've been trading since 2009. Owner Richard Ayre (above in the middle) is also co-founder of the national standards raiser, the Portable Appliance Testing Trade Association. We are also fully accredited by the Contractors Health and Safety Scheme (CHAS).
We provide simple solutions, high standards and affordable prices for inspection and testing of electrical equipment, and mains wiring electrical testing (EICR).
Our engineers are fully qualified, competent in electrical safety and hold enhanced DBS. Our clients include Durham Police, the National Trust, Nexus, Subway and the NHS.
If you need to arrange your appliance testing now you can book an appointment at a fixed price, get a personal PAT testing quote or contact us to discuss your situation.
How we help businesses like yours in the North East
Imagine the worst scenario – one of your workers gets electrocuted or there's a fire in your premises, and the insurance or health and safety investigator says an electrical appliance was faulty; they're going want to know that you did everything you could to make sure it was safe.
If you can show them a PAT Testing Certificate – that's going to help; but if that certificate doesn't provide all the test results and the electrical readings obtained at the time of test, then it's not worth the paper it's written on. The investigator wants to see real proof that your appliance was safe – an electrical test result within the appropriate parameters is what you need – if your records don't show that, then you're in trouble. They also want to see a log of maintenance – has the appliance been repaired, is it being used appropriately and so on. Many PAT testing companies do not provide you with the information you need to protect yourself.
Our PAT Testing Certificate Report is compliant – every client gets the same report format, whether you have one item or ten thousand – you get a PDF pack that includes a fully itemised Report of every appliance tested, its location in your building, what tests were carried out and the results obtained; you get notice of any repairs carried out, and parts replaced; you get a record of any appliances that failed the inspection including why they failed and what you need to do next.
You also get the benefit of our experienced, qualified engineers (did you know that many PAT Testers are not even qualified) who will guide you to ensure you maintain safety, that equipment is being used in the correct environment and in the correct manner and who will help you to maintain long term safety. Once an engineer is assigned to the job, they will be the engineer you deal with for subsequent inspections too, because we feel knowledge is key to maintaining safe equipment.
We work with over 1500 North East businesses and organisations and we want to work with you too. It is our aim to help other local businesses to understand what you need to do to comply with the Electricity at Work Act. We like to keep things simple, with minimal fuss.
We provide comprehensive reports on the safety of your electrical equipment; as required to comply with your legal obligations.
Outsourcing PAT testing allows you to focus on your core business activities while ensuring compliance with electrical safety regulations.
Why do you need electrical equipment PAT Testing?
PAT Testing Helps you to Protect your Business
UK Health and Safety regulations require electrical appliances to be safe, and maintained to prevent harm to workers and other users. Manufacturers of equipment recommend their appliances are tested at regular intervals to ensure they continue to be safe.
How often an appliance should be tested is proportionate to the risk factors of it's use; there are many variations taking into account appliance type, use, environment, etc.
Insurance providers prefer a business to get their electrical equipment tested every year, to minimise the risk of defects occurring, accidents happening and to prevent fire.
Experience has shown that 12 months is the maximum period you should consider, as we will often come across appliances that have deteriorated since we last checked them, although some appliances that never move may be ok to test less often – we work with our clients to manage this, so you're not getting unnecessary testing carried out.
PAT is the abbreviation for Portable Appliance Testing, which is a process of inspection and testing carried out on electrical appliances fitted with a plug, that connects to the mains via a socket, from extra low voltage up to 400 volts.
Portable Appliance Testing is part of Electrical Equipment Testing, which includes appliances that have had the plug removed and been hard wired (fixed) to the mains via a fused spur unit. We can also do the Fixed Appliance Testing for you.
By getting your electrical equipment PAT tested by us you will be doing the right thing to ensure you comply with the regulations; we will check each appliance to make sure it is safe, carry out repairs if needed, recommend a suitable retest period and provide you with a PAT Testing Certificate Report.
Portable Appliance Testing
Portable appliances are portable from the mains by unplugging a plug from the socket. As the appliance has a plug it'll also have flexible cable – if you can remove the plug from the socket with your hand, disconnecting it from the power – it's portable.
These appliances fall under the remit of Portable Appliance Testing, or PAT testing as it is shortened too. These appliances need inspecting and testing on a regular basis, usually every year, as they are prone to damage and defect due to the nature of their use. It doesn't matter what plug it has, and it doesn't matter if you can move it by hand or not.
More information on Portable Appliance Testing.
Fixed Appliance Testing
Some portable appliances have been hard wired, this means their plug has been removed and the flexible cable wired directly into the mains, usually via fused spur unit on the socket circuit.
The appliance will often be secured to the wall or building. In this case, these 'fixed appliances' will need testing but less often than a portable appliance, as the risk is lower as there is no risk of wires becoming dislodged in the plug. This applies to free standing cookers, water boilers and some integrated white goods. Some more movable appliances such as hair driers in hotels will still need annual checks.
More information on Fixed Appliance Testing.
The Benefits of Regular PAT tests
Regular PAT testing offers numerous benefits to businesses, employees, and customers. Here are some key advantages of implementing a comprehensive PAT testing program:
**Safety Assurance**
The primary benefit of PAT testing is ensuring the safety of employees and customers. By identifying potential electrical faults or defects, businesses can take corrective actions and eliminate risks before they cause accidents or injuries.
**Legal Compliance**
PAT testing helps businesses meet their legal obligations regarding health and safety regulations. By conducting regular testing, businesses can demonstrate compliance and avoid potential fines, legal actions, or negative publicity resulting from accidents caused by faulty electrical equipment.
**Risk Reduction**
Regular PAT tests help identify potential hazards, reducing the risk of electrical accidents, fires, or damage to property. By identifying and resolving issues before they escalate, businesses can prevent costly repairs, downtime, or disruptions to their operations.
**Enhanced Reputation**
Prioritizing electrical safety and implementing a comprehensive PAT test program can enhance a business's reputation. Customers and clients are more likely to trust and engage with businesses that demonstrate a commitment to maintaining a safe working environment.
**Increased Efficiency**
Regular PAT tests ensure that electrical equipment operates correctly and efficiently. Identifying and resolving issues promptly can improve the lifespan and performance of appliances, reducing the need for costly repairs or replacements.
**Insurance Coverage**
Some insurance policies require businesses to conduct regular PAT tests as a condition of coverage. By adhering to these requirements, businesses can ensure that they are eligible for insurance claims in the event of an accident or damage caused by faulty electrical equipment.
It is important to note that the benefits of PAT testing can vary depending on the nature of the business, the industry, and the specific requirements. Businesses should assess their unique situation and consult with professionals to tailor a PAT test program that suits their needs.
The inspection process must be thorough to find faults, and all appliances that present a risk through exposed conductive metal parts need testing to make sure they are safe to continue using. Both portable (with plugs) and fixed electrical equipment will be tested.
We provide a fully inclusive repair service where the plug or flexible cable will be repaired to ensure it passes the test; replacement '13a' plugs and fuses are supplied free of charge. Engineers are trained to identify and be able to remedy faults.
Our engineers provide on site advice and guidance to help you maintain safe electrical systems in your workplace, and we send every client a fully itemised PAT Testing Certificate Report which includes electrical readings to ensure your compliance.
What is PAT Testing?
PAT testing is an essential process that helps to ensure the safety of electrical appliances. It involves a series of checks and tests to determine whether electrical equipment is safe to use. This includes visual inspections, earth continuity tests, insulation resistance tests, and more. The importance of PAT testing cannot be overstated, as it helps to identify potential faults or defects that could lead to electrical shock, fires, or other accidents. Regular PAT testing is crucial to maintaining the safety of electrical equipment and preventing potential hazards. It not only protects individuals from harm but also safeguards properties and reduces the risk of legal liability.
We're Health and Safety accredited:
Regular PAT Tests help you comply with:
✅ The Health and Safety at Work Act 1974
✅ The Electricity at Work Regulations 1989
✅ Management of Health and Safety at Work Regulations 1989
✅ Provision and Use of Work Equipment Regulations 1998
We cover Northumberland, Tyne and Wear, Co. Durham, North Yorkshire and other UK areas for our clients.