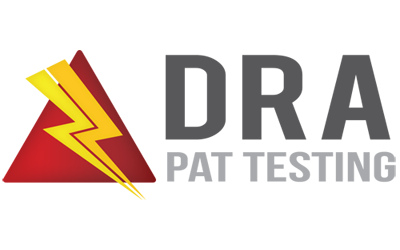 Reliable, efficient, PAT Testing service for
Newcastle and the North East of England
Looking for a reliable PAT testing service in Newcastle and the North East?
FAST efficient testing with minimal disruption to your workplace or home

Pre-printed labels and full itemised report with the certificate (unlike others!)

Same price to test 110v and 230v equipment, with NO hidden charges

Repairs and replacement parts included in the price

Messy cables tidied and re-organised as we go

Fixed prices to reduce the chance of invoices being higher than quotes

Free guidance on retest periods and complimentary ongoing support

Over 10 years domestic, commercial and industrial PAT Testing experience

PAT Testing & Electrical Condition Report Bundle Deals (Save £s)
Reliable, efficient, PAT Testing service for the UK
Get a full PAT Test Certificate (results as well as labels) with minimal disruption to your business
PAT, or Portable Appliance Testing is a routine safety inspection of electrical appliances (fitted with a plug) to make sure they meet legal electrical safety requirements. DRA PAT Testing carry out PAT testing in Newcastle upon Tyne, Gateshead, Durham, Sunderland, Northumberland and all surrounding areas in workplaces and homes.
We have over 500 regular clients and more 5-Star reviews on Google than any other local PAT testing service because we actually care about your safety – for us the importance of our work is to give you peace of mind that your equipment is safe; not how many stickers we can put on. 
We promise you that we will carry out repairs to ensure your equipment is safe, and provide you with a fully itemised PAT Test Certificate to ensure you comply with the regulations. We will do this at a time that is convenient to you (we operate 24/7) within minimal disruption to your business or home. 
We do all this at affordable, competitive PAT testing prices usually at a fixed rate so there are no shocks when the invoice comes in. 
We are also able to offer electrical testing for fixed appliances, your main wiring installation and emergency lighting.
What our clients say
⭐⭐⭐⭐⭐ 
They come straight out at short notice, barely any down time, easy to deal with + contacted and sorted within a week would 100% recommend!
⭐⭐⭐⭐⭐
Excellent, friendly and efficient service. We have a lot of staff that work flexibly and Richard was happy to pop back at a later date to test their equipment which we hadn't initially mentioned. Would recommend DRA to any organisation that needs appliance testing carried out. 
Jackson Hogg Recruitment, Newcastle
About our PAT testing service
If you got to choose the the best PAT testing service for you, it would probably be at a fixed price with FREE repairs and no hidden costs – well you're in luck, because that is what we offer.
Our prices are fixed: We believe that a price per item is not cost effective to our customers; if you don't know how many appliances you have, and get a quote for 100 (example) you will be expecting to pay the quoted amount. However, when you go with a per item rate, there will be add-on charges for extra items tested. In most cases the number you think you have is around half what you actually have, so you end up with an invoice much higher than expected. 
We account for that in the quote; we will check if your numbers are correct, for example, a standard computer comprises of a PC base unit, a screen and 2 power leads – that's 4 items, not one or two. Then we offer a fixed rate; if we are also not sure we may suggest a site survey be carried out, when we come to your site to have a look around before quoting. 
No hidden extras: Some companies offer unbelievably cheap prices, and that is usually because they are filled with hidden extras you didn't expect. For example they may offer 50p per test, but then you get charged for the insulation test, the earth test and the polarity test; before you know it a lead has cost £1.50. They skip the most important part, the visual inspection because its not called a 'test'; which is taking a huge risk with your safety – so you have no guarantee your equipment is safe and you've paid a lot more! 
These companies also charge extra to test your sockets – they plug in a socket tester, it bleeps, and they charge you; this is done by your electrician when your 5-year fixed wiring test gets done. Its not part of PAT. 
They also charge for microwave leakage tests, which on their own are not necessary; and rarely do they do them correctly, if at all, but you pay for them. 
FREE repairs: These cheap PAT testing companies tend not to do repairs, because they don't spot the faults because they skip the visual inspection, and what they do see they ignore anyway because they don't get paid to repair. Because we charge a fixed price for the job, or a higher per item rate than they do, we can afford the time to do thorough visual inspections including any repairs necessary – including supplying and fitting new plugs and fuses. 
Minor repairs, replacement plugs and fuses are fixed automatically, FREE of charge. 
What our clients say
⭐⭐⭐⭐⭐ 
We had all of our PAT testing done with DRA recently. They were very professional, super efficient and caused no disturbance to our working day. They are very competitively priced and it was no problem to them that we had nearly double the appliances than we had originally stated. We will definitely be using them again
No hidden charges
Fixed Prices to help budgeting
Free site surveys for accurate quotes
Free remedial repairs to plug and lead
Free replacement plugs and fuses
No unnecessary socket tests
A Professional PAT Testing Service
Our professional, reliable PAT testing service is carried out by experienced engineers who have been checked by CHAS, Durham Police and DBS. We carry out thorough formal visual inspections on every appliance, and repair automatically. 
We take health and safety seriously, even more so now with Covid-19, and to prove that we have been credited by the Contractors Health and Safety Scheme (CHAS).  We have Health and Safety Policies, Risk Assessments, RAMS, full insurances, method statements, etc. so if there is anything you need from us we can provide it. 
To ensure minimal disruption to you business we use the quickest industry leading, data storing appliance testing machines available to ensure the service you get and the report you receive is the best possible; the machines save the test results that we download to create your PAT test certificate. All our records are securely stored and can be re-issued to you for free if you lose your copy. 
We're very experienced – we have been testing portable appliances since 2009. In that time we have built up an expert knowledge and skilled service; the systems we use for work ensures your team are disturbed as little as possible. We have tried and tested processes, including tidying cables as we go to make retests even quicker. 
No unnecessary tests – general consensus is that portable appliance tests have to be carried out every year no matter what; which is wrong. Tests should be carried out as often as is necessary but there is no fixed term; that should be decided by a risk assessment. We do that for you whilst doing our job, and will talk to you about your preferences too. Based on that we recommend risk based retest periods. If for example you run an office it may be acceptable to test your appliances every 4 years, with an inspection carried out at the 2 year half way point. 
The same price for 110v as 230v equipment – Most appliances most of us come across operate off the mains 230 volt system, but sometimes we encounter 'industrial' equipment that uses adaptors that look a little bit different. These tend to be yellow for 110 volts, and blue for alternative 230 volts; many of our competitors charge more to test these, but we charge the same as for standard plugs. 
What our clients say
⭐⭐⭐⭐⭐ 
Have used DRA PAT Testing for a number of years now. Hassle free, brilliant service. Provides reminders as to when your testing is due which is helpful. Has also informed me in the past that some items aren't annually tested – saving me money rather than just going ahead and doing it. Excellent friendly service
Boat Builder, North Shields
We're members of
PAT testing in different industries
The advantage of doing portable appliance testing over other trades is on the whole wherever we work the job is the same; we have to deal with people and appliances. Most appliances have either a plug, an adaptor or a fused spur and the process we follow to inspect and test them is pretty much the same. This makes our job relatively straightforward. 
This allows us to easily move between different industries every day. For example PAT testing office equipment is the same wherever you go;  a computer is a computer whether it's in an office or school; a drill is the same whether it is on a building site or in a factory – the plug may be different but the process remains (almost) the same. 
So whatever industry you operate in, whatever you do, whether you work from home, an office, a school or a building site we can help. 
The only thing you need to be aware of is we don't book in jobs that will get us dirty at the start of the day, unless they're going to last all day, because we don't want to be carrying building site dust and mud into someone's living room or clean dental surgery. 
PAT testing for Landlords
Landlords PAT testing is a best practice process; there is no official legal requirement to do it, but it makes a lot of sense if you do. For example, if an appliance develops a fault and the tenant gets a shock, an investigation will want to know if you have done "everything reasonably practicable" to ensure the tenant was safe. 
A PAT test Certificate would show that testing has been carried out, and the appliance was deemed safe, so you did do what you needed to. 
In Newcastle upon Tyne, the council requires landlords to PAT test electrical appliances, and it is a requirement of HMO licences. 
We are able to test both the portable appliances and the integrated equipment such as white goods and cookers; where-as some PAT testers with less electrical training cannot; so you get a higher standard of service. 
We are DBS and Police checked, so you can leave us to deal with your tenant directly, give us keys etc to save you the bother. 
ALL minor repairs (such as replacing defective plugs and fuses) will be fixed on the spot and FREE of charge. 
⭐⭐⭐⭐⭐ 
Always had excellent service from Richard, he's looked after our rental properties for years now, and always turns up on time and does a great job. Highly recommend him!
Landlord of multiple properties, Newcastle
⭐⭐⭐⭐⭐ 
We manage over 100 rental properties in Newcastle upon Tyne; DRA PAT testing have managed the appliances in them for years now and always do a great job. We trust them with keys and feedback from tenants is always really good. 
Lettings Agency, Newcastle 
Why Choose DRA PAT Testing?
We are an experienced local electrical testing company that specialises in inspecting, testing and maintaining safe electrical equipment. Our expertise ensures you get the best possible service every time.
There are no hidden charges, all of these come free and our service is recommended because it is simple but well managed.   
✅ Complimentary site survey if needed
✅ Free remedial repairs to the plug and cable
✅ Free replacement plugs and fuses
✅ Cable management (tidying & optimal plugging)
✅ Risk-based retest period guidance
✅ Ongoing improving safety support
✅ PAT Test Certificate Report with results by PDF
✅ Automatic reminders for retests
We cover all areas of the North East of England including Northumberland, Tyne and Wear, Co. Durham and North Yorkshire