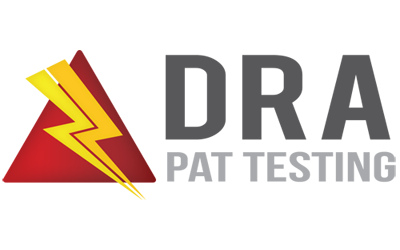 Reliable, efficient, PAT Testing expert for
Newcastle and the North East of England
Who is DRA PAT Testing?
Hello, I am Richard Ayre; I own this business (DRA are my initials), having started the company as a sole trader at the height of the UK recession, in 2009.
Now (2020) I employ 2 full time PAT engineers, and still do a few days each week on jobs myself, spending the rest of my time working on the business, doing the admin etc. 
One of the best things about what I do is I get to meet new people and go to new places almost every day; this has helped me grow my knowledge of the North East region and now I get to see places I never knew existed. I also get to  work in some locations I would never have got to did I not do this work. 
I am also benefiting from being on the board of the Portable Appliance Testing Trade Association, which represents the industry. 
The business offers electrical inspection and testing services including PAT testing, fixed appliance testing and electrical installation inspections (EICR). 
We have been trading over 10 years, and have over 500 regular clients; I find that amazing, and so it seems do others when we talk about it; I've got to these numbers through hard work, but also by providing a great service. We don't rush our work like some; for us it is quality not quantity that counts and we like to keep things simple. PAT can easily be over complicated when there is no need to; a simple conversation between us and a look around your business will quickly show us how often you need PAT testing to keep a safe workplace. 
Giving good service has led to having more 5-Star reviews on Google than any other local PAT testing company; we're also ranked 3rd on Free Index for PAT testing reviews in the UK; we'd probably be first but we no longer ask for reviews there. I always wanted to be the most recommended company in the North East and that will never change.  
What our clients say
⭐⭐⭐⭐⭐ 
These guys were recommended to us and they came in recently to do the PAT Testing. The service was first class and report very professionally presented in an easy to understand format. It is rare I give 5 stars in a review however in this case it is thoroughly deserved and would recommend DRA PAT Testing Limited to any organisation 
Dacon Fabrication, Gateshead
Meet the Team – DRA PAT Testing
Why Choose DRA PAT Testing?
We believe in keeping it simple; we run our business professionally, and provide good customer service but we don't over complicate. We do what needs doing, we ensure equipment is safe and that you are compliant, and we do it with minimal fuss. We find out customers appreciate that.
✅ PAT Test Certificate Report with results by PDF
✅ Free remedial repairs to the plug and cable
✅ Free replacement plugs and fuses
✅ Automatic Cable Management
✅ Guidance on retest intervals inline with HSE
✅ Ongoing improving safety support
✅ Automatic reminders for retests, saving you time
✅ Microwave emissions tests included
We cover all areas of the North East of England including Northumberland, Tyne and Wear, Co. Durham and North Yorkshire