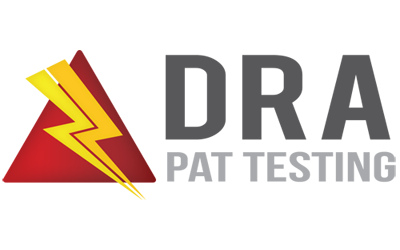 Reliable, efficient, PAT Testing expert who can test fixed appliances?
Looking for a reliable PAT testing company in Newcastle and the North East?
FAST efficient testing with minimal disruption to your workplace or home

Pre-printed labels and full itemised report with the certificate (unlike others!)

Same price to test 110v and 230v equipment, with NO hidden charges

Repairs and replacement parts included in the price

Messy cables tidied and re-organised as we go

Fixed prices to reduce the chance of invoices being higher than quotes

Free guidance on retest periods and complimentary ongoing support

Over 10 years domestic, commercial and industrial PAT Testing experience

PAT Testing & Electrical Condition Report Bundle Deals (Save £s)
⭐⭐⭐⭐⭐ 
These guys were recommended to us and they came in recently to do the PAT Testing. The service was first class and report very professionally presented in an easy to understand format. It is rare I give 5 stars in a review however in this case it is thoroughly deserved and would recommend DRA PAT Testing Limited to any organisation 
Dacon Fabrication, Gateshead
⭐⭐⭐⭐⭐
Excellent, friendly and efficient service. We have a lot of staff that work flexibly and Richard was happy to pop back at a later date to test their equipment which we hadn't initially mentioned. Would recommend DRA to any organisation that needs appliance testing carried out. 
Jackson Hogg Recruitment, Newcastle
Fixed Appliance Testing
Fixed appliances, often forgotten about, need testing too. 
Testing of electrical equipment installed directly into the mains supply is something that is often forgotten about, but is just as important as portable appliance testing, may be even more so. Fixed equipment is unlikely to be moved so it is much lower risk than a plugged appliance but if it has never ever been tested, there could be a faulty lurking than you're not aware of, which is why it is important to get it tested. 
Fixed equipment doesn't need testing often, once every 5 years from install should be sufficient, but most fixed appliances have never ever been tested, as they are not part of the standard combined inspection and testing process, but they are required by the IET Code of Practice. 
Why is it forgotten about? 
Because there has been a long drawn out discussion about who should be testing them… electricians testing the fixed installation, doing the EICR check the fuses and the wiring up to the point where the wiring ends at the switches and sockets but they do not test the actual appliances, so as far as they are concerned, the appliances have to be tested by someone else; although they are trained to do the testing.
Whilst the PAT tester in most cases is only trained to test the appliance that can be unplugged. Appliances that are hard wired, are a whole other ball game, that most PAT engineers are not competent to maintain. 
What's involved in fixed appliance testing?
A PAT engineer cable of testing a fixed appliance must be competent to do so – he must have attended a course on the subject and be comfortable with the process, which includes turning off the mains power supply, securing the system and providing the switch is dead before opening it up and removing wires. 
The wires from the appliance need removing from the spur and connecting to a unit cable of assisting the test, such as a quick test connector safety block. 
The appliance would then be tested in the same way as a portable appliance, before everything has to be put back in the correct way, the fuse unit connected back to the wall, and the power put back on. 
The whole process as you can imagine, takes a lot longer than a standard PAT test, so normal rules for pricing do not apply. You won't get this done for a pound an item. 
We are able to test fixed appliances and will visit your workplace, rental property, etc. to test them but you need to be aware of this complication before hiring us:
The mains power will need to be turned off to run the tests – we're not sticking our fingers in any live circuits! 
So many clients, especially those running a business from the premises prefer this work to be carried out when they're not working – bank holidays and weekends for example. 
So you are aware; if you already use us and are thinking, we've not done this, no, we probably haven't, but if you have fixed appliances we will have talked through the options with you. We always do a visual inspection on your fixed appliances, and check the earth continuity, when we're doing the PAT tests, as they can both be done whilst the appliance is live, but when it comes to doing the full test that has to be done on a dead unit, hence the additional measures. 
If you want to discuss getting your fixed appliance testing done contact us. 
What does Fixed Appliance Testing cost?
With fixed appliance testing the process takes longer than PAT testing and requires a higher skill level.
The mains power has to be isolated so that means working on your fuse board and checking the power is fully disconnected

The fused spur has to be opened up

The appliance wiring has to be removed

The appliance is tested using the wires at the spur together with an earth connection off the appliance (if earth protection is present)

On completion the wiring has to be re-installed and the spur put back and the power reconnected.

All this takes time, so we charge based on time, by the hour.
On the other hand you can have a point to point test carried out on the closed fused spur to test for earth protection only, which can be done without all of the above; if you prefer that option the appliances in question will be tested when the PAT tests are done at no extra costs. 
Our professional, reliable PAT testing service is carried out by experienced engineers who have been checked by CHAS, Durham Police and DBS. We use the quickest industry leading, data storing machines available to ensure the service you get and the report you receive is the best possible. All our records are securely stored and can be re-issued to you for free if you lose your copy. 
Our service is carried out efficiently, quickly and using tried and tested methods that guarantee minimal disruption to your business. To make the process even slicker in the future we carry out cable sorting and re-organising as we go, to create an efficient, safer working environment. 
Minor repairs, replacement plugs and fuses are fixed automatically, FREE of charge. 
What our clients say
⭐⭐⭐⭐⭐ 
DRA has looked after my company's PAT testing for a number of years. They always send a reminder when our test is due, work quickly and efficiently and to a very high standard. Friendly, affordable and reliable.
Fim Production Company, Morpeth
Why you need fixed appliances testing
Fixed appliances are an an electrical risk often neglected by business owners and landlords, but it is just as important to test them as it is to test a portable appliance. 
In our homes and workplaces we all take it for granted that appliances we use every day such as cookers, extractor hoods and hand-driers are safe as houses, and we never think about them until something goes wrong. As with any portable electrical item a fixed one in regular use is affected by general wear and tear so needs periodically testing to make sure it is still ok to use. 
Therefore, from a Health and Safety perspective, regular electrical testing of all electrical appliances cannot be emphasised enough. 
Consider this fact; faulty fixed electrical appliances can kill you if they are not repaired, and the majority of them never get tested. How would you feel if you let a property with a dangerous cooker in, that hurts or kills the tenant, and you know you could have done something about it earlier? Don't take that chance. 
Approximately 1000 work related electrical accidents are reported to the Health and Safety Executive every year, and around 30 people die from their injuries. 
All businesses should be controlling its electrical risks by ensuring it has a managed programme for inspecting and testing both portable and fixed electrical appliances. This in turn greatly reduces the risk of accidents or fires from occurring as there is a much higher chance of faults being found and being rectified before they become a major issue. 
What is a fixed electrical appliance?
A fixed electrical appliance is an appliance which has been connected to the mains electricity supply via a fused connection unit (spur) to which the flex has been permanently connected, rather than by using a plug and socket system.