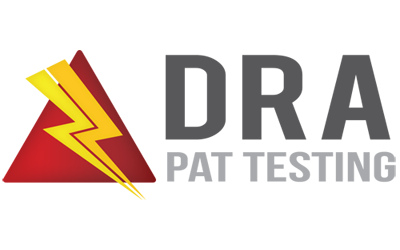 Reliable, efficient, Landlord PAT Testing
service in Newcastle and North Tyneside
Looking for a reliable PAT tester for your rental property?
Managed PAT testing including maintenance of your equipment

Discreet and neat labelling

Fixed and Portable appliances tested

Repairs and replacement parts included in the price

Discounts for electrical wiring inspections (EICR)

Fixed prices per property based on number of appliances 

Reminders for retests
Reliable, efficient, expert PAT Testing for landlords
For landlords we charge just £30.00 for up to 10 items, when the property is in North Tyneside or Newcastle, and £37.50 for elsewhere.
Landlords PAT testing for rental property
So you are a landlord, or a lettings agent – you have property that you rent out, and in that property are electrical appliances. You need to make sure those appliances are safe for your tenant to use.
Over time the appliances may get damaged, and will need repairing, but how do you know if your tenant doesn't tell you? Regular PAT testing will tell you.
Our portable appliance inspections will find any faults, and if we can we will repair them; if we can't we'll advise you what action to take.
Some times there are no faults, and we will be simply confirming that the appliances are still safe; that's good news.
All being well, we will provide you with the appropriate report and certificate to confirm your equipment is safe, so you have peace of mind that you are complying with the regulations and recommendations.
Landlords' PAT testing gives you peace of mind that your equipment is safe.
What appliances need PAT testing?
Every electrical appliance you provide requires inspecting and testing; this includes all appliances with a plug, and any appliances without.
Appliances without a plug, that are fixed to the mains like a shower will be inspected as part of the fixed wiring inspection you get done every 5-years, although it is recommended that you do an visual inspection on it from time to time. The cooker may also be included in this if it is on the mains; however the electrician doing the EICR is unlikely to check the actual cooker itself, just the wiring so that may need at least a visual inspection; which you can do or we can when we do our PAT Tests.
Appliances with a plug on are the ones covered by "PAT"; we will inspect the plug, the cable and the appliance to make sure there is no damage, then carry out appropriate tests on the appliance, by plugging it in to our PAT tester.
If there is any damage we'll try to repair it, or recommend further action. If it passes all checks we'll record it and label it (neatly and discreetly).
We're going to check every appliance with a plug; if an appliance is integrated, with the plug behind it, if we can move it without damaging the furnishings around it we will do, but if that is not possible we will visually inspect it and perform an earth continuity check between the appliance and the spur or nearest socket.
We'll check microwaves, kettles, fridges, washing machines; whatever you provide.
We actually recommend to our landlords that they provide as few appliances as possible to reduce the chance of accidents occurring and to reduce the needs for maintenance.
What our clients say
⭐⭐⭐⭐⭐ 
Always had excellent service from Richard, he's looked after our rental properties for years now, and always turns up on time and does a great job. Highly recommend him!
Landlord of multiple properties, Newcastle
⭐⭐⭐⭐⭐ 
We manage over 100 rental properties in Newcastle upon Tyne; DRA PAT testing have managed the appliances in them for years now and always do a great job. We trust them with keys and feedback from tenants is always really good. 
Lettings Agency, Newcastle 
⭐⭐⭐⭐⭐
Searched high and low for a professional pat testing engineer that would not let me down.
First pat testing carried out, nothing was too much bother, repaired damaged wire (cut and new plug) at no extra cost. He is certainly on my list and will use him for all my pat testing in future
How often is the Landlords PAT Test needed?
There is currently no legal requirement for how often a landlords' PAT Test is required, although some councils require annual checks for HMO licenses.
We recommend to our clients that they either get everything checked on an annual basis or whenever there is a change of tenant.
When the tenant moves out is actually the best time to get the test done as then we know that we're checking every appliance that comes with the property; and we are making sure they are all safe and ready for the new tenant when they move in.
How much is a Landlords' PAT test?
If you are based in North Tyneside or Newcastle upon Tyne and have less than 10 appliances in the property we charge £25.00 per property (plus VAT) then £1.00 per item thereafter.
If you are based in other areas of Tyne and Wear or southern Northumberland and have less than 10 appliances in the property we charge £33.00 per property (plus VAT) then £1.00 per item thereafter.
We do other electrical tests too – fixed wiring, emergency lighting, etc.
Now, it is a legal requirement in the UK to get landlords' electrical inspections carried out, which we can do for you. This is an inspection of the wiring installed in the property to make sure it is up to the current legal requirements. For more information check out our Landlords electrical certificates page.
Depending on the set up of the property we can also test your emergency lighting.
We can test microwave ovens for emissions leakage.
We can also test your smoke alarms.
Landlords requirements
If you have started any new tenancies since 1st July; the fixed wiring of the property must have been tested in the last 5 years, and then must be kept up to date. If you have existing tenants in property since before then those properties must be tested either after that person moves out before another moves in, or by 1st April 2021.  
How much is an electrical test certificate?
For domestic properties up to 4-bedroom – £150.00 + vat
Why Choose DRA PAT Testing?
We believe in keeping it simple; we run our business professionally, and provide good customer service but we don't over complicate. We do what needs doing, we ensure equipment is safe and that you are compliant, and we do it with minimal fuss. We find out customers appreciate that.
✅ PAT Test Certificate Report with results by PDF
✅ Free remedial repairs to the plug and cable
✅ Free replacement plugs and fuses
✅ Automatic Cable Management
✅ Guidance on retest intervals inline with HSE
✅ Ongoing improving safety support
✅ Automatic reminders for retests, saving you time
✅ Microwave emissions tests included
PAT Testing for Landlords
Safety Notice
The dishwasher in this picture was a recalled by manufacturer; it was in a property owned by a landlord, rented out. The landlord was not aware that the dishwasher had been recalled and before this incident we had done no work for this landlord.
Luckily the tenant was at home when this happened, and was able to put out the fire; otherwise the situation could have been much worse. 
Don't take chances with your property or tenants – register all appliances you provide.