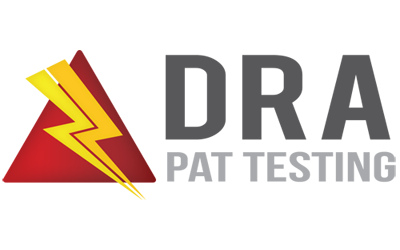 Reliable, efficient, Portable Appliance
Testing in the North East of England
Looking for a reliable Portable Appliance Testing company in the North East?
FAST efficient testing with minimal disruption to your workplace or home

Pre-printed labels and full itemised report with the certificate (unlike others!)

Same price to test 110v and 230v equipment, with NO hidden charges

Repairs and replacement parts included in the price

Messy cables tidied and re-organised as we go

Fixed prices to reduce the chance of invoices being higher than quotes

Free guidance on retest periods and complimentary ongoing support

Over 10 years domestic, commercial and industrial PAT Testing experience

PAT Testing & Electrical Condition Report Bundle Deals (Save £s)
Get a full Portable Appliance Test Certificate (results as well as labels) with minimal disruption to your business
Portable Appliance Testing North East, helps you to protect users from dangerous electrical equipment by maintaining safety. We carry out Portable Appliance Testing in Newcastle upon Tyne, Gateshead, Durham, Sunderland, Northumberland and all surrounding areas in workplaces and homes.
We have over 500 regular clients and more 5-Star reviews on Google than any other local Portable Appliance Testing company because we actually care about your safety – for us the importance of our work is to give you peace of mind that your equipment is safe; not how many stickers we can put on. 
We promise you that we will carry out repairs to ensure your equipment is safe, and provide you with a fully itemised PAT Test Certificate to ensure you comply with the regulations. We will do this at a time that is convenient to you (we operate 24/7) within minimal disruption to your business or home. 
We do all this at affordable, competitive PAT testing prices usually at a fixed rate so there are no shocks when the invoice comes in. 
We are also able to offer electrical testing for fixed appliances, your main wiring installation and emergency lighting.
What our clients say
⭐⭐⭐⭐⭐ 
These guys were recommended to us and they came in recently to do the PAT Testing. The service was first class and report very professionally presented in an easy to understand format. It is rare I give 5 stars in a review however in this case it is thoroughly deserved and would recommend DRA PAT Testing Limited to any organisation 
Dacon Fabrication, Gateshead
⭐⭐⭐⭐⭐
Excellent, friendly and efficient service. We have a lot of staff that work flexibly and Richard was happy to pop back at a later date to test their equipment which we hadn't initially mentioned. Would recommend DRA to any organisation that needs appliance testing carried out. 
Jackson Hogg Recruitment, Newcastle
Portable Appliance Testing North East
The best PAT testing price would include FREE remedial repairs, replacement plugs and fuses – which is what we do. Also we offer fixed prices so you don't get the shock when the bill comes in like you do with per item rates. 
Our professional, reliable PAT testing service is carried out by experienced engineers who have been checked by CHAS, Durham Police and DBS. We use the quickest industry leading, data storing machines available to ensure the service you get and the report you receive is the best possible. All our records are securely stored and can be re-issued to you for free if you lose your copy. 
Our service is carried out efficiently, quickly and using tried and tested methods that guarantee minimal disruption to your business. To make the process even slicker in the future we carry out cable sorting and re-organising as we go, to create an efficient, safer working environment. 
The price for testing 110 volt and 230 volt equipment is the same, and we can also test 3-phase and fixed appliances. We carry out a through formal visual inspection on EVERY appliance, as well as carrying out our tests; many cheap PAT testing companies skip the visual inspection (which is actually the most important part) to save time. 
Minor repairs, replacement plugs and fuses are fixed automatically, FREE of charge. 
What our clients say
⭐⭐⭐⭐⭐ 
We are very impressed with your service, everything very professional and as you promised. As a small business we find it hard to find reliable companies to deal with, it makes a refreshing change to come across a company with similar ideals to us  – a fair job at a fair price with pleasant employees and proper paperwork!
The Premier Plating Company, Newcastle 
Portable Appliance Testing North East
Portable appliance testing, done correctly will help you to ensure your electrical equipment is safe for continued use, which means you are complying with UK electrical safety at work regulations. 
Portable Appliance Testing FAQs
What is a Portable Appliance? 
A portable appliance is a piece of electrical equipment that is not part of the main wiring installation of a property, but is connected to it via a plug and socket combination, or an alternate version of such as an industrial connection system or a fused spur unit.
We also include appliances that are hand-held which connected to the mains power, but not equipment that works off a battery (but that appliance's chargers are included). 
Also included are extension leads, power leads, power adaptors etc that supply equipment with electricity. 
This includes all appliances such as computers, televisions, kettles, fridges, power tools, vacuum cleaners, lawn mowers, etc. 
Why do we do Portable Appliance Testing?
To make sure: 
electrical appliances are safe to use

Your company meets the requirements of the Provision and Use of Work Equipment Regulations

Your Insurance is valid

Your company meets Health & Safety requirements

Your company meets the requirements of The Electricity at Work Regulations
What is involved in a portable appliance test?
The test involves a process of visual inspection by the engineer followed by electrical tests using a PAT tester machine. The purpose of the two are to ensure an appliance is safe for continued use, and if not to either repair it, or remove it from service for repair by someone else, or to be disposed of – effectively removing the danger. 
Why Portable Appliance Testing is important
One of the biggest problems in any workplace is the use of portable electrical equipment. Referred to as portable appliances, electrical equipment fitted with a plug presents a high risk of becoming damaged and thus dangerous. 
Portable appliances include any electrical appliances that can be plugged in and include computers, kettles, toasters, heaters, hair driers, power tools, etc.
Considered the main problem with portable appliances is that they have a flexible insulated electric cable, which is used to connect it to the plug and aid its movement, that can easily become damaged. Additionally not all cables are secured to the appliance, and are plugged into it themselves.
As you may already know, a high proportion of electric shock accidents in the workplace involve portable appliances. Here are just a few reasons for this:
Using inappropriate equipment for the job

Using inappropriate equipment for the environment

Overloading extension leads

Adding to or 'daisy chaining' extension leads, potentially overloading them 

Misuse of appliances, such as running cables under carpets and furniture, where the insulation can become damaged

Using the flex to pull the plug out of the socket

Trapping cables in doors and drawers

Allowing incompetent people to carry out repairs

Allowing poor repairs to take place, such as the use of insulation tape

Allowing incompetent people to test equipment, such as cheapest bidding 'sticker jockeys'

Continuing to use defective equipment

Failing to regularly inspect, test and or maintain electrical equipment. 
Portable equipment can be problematic, whether its in your kitchen, office or workshop, even your laptop and phone chargers present a risk. If you are not aware of the hazards and or you don't implement measures to control them you may be exposing yourself, employees and other users to the risk of an electric shock. 
If you don't take preventative measures to maintain safe electrical appliances you will find that before too long the appliance will deteriorate. 
A deteriorated appliance, not repaired, presents a real danger to human life. 
To ensure your equipment doesn't become dangerous you need to implement a preventative maintenance programme including regular inspections and testing of your equipment. 
The aim is to test and repair appliances before they develop a fault, so regular checks should be carried out, appropriate to the risks associated with the appliance and its use. 
These regular inspections need to include repairs to defective appliances, or replacement of any that are beyond repair (or removal from use). 
Records should be kept of inspections, maintenance, tests and repairs to show that you're taking appropriate measures and flag up any trends. 
The main electrical problem in any workplace is portable appliances; appliances are moved frequently and so easily damaged, easily tampered with and difficult to keep track of. 
Deciding how often to test your appliances can also be quite tricky as there are so many factors to consider; in fact this being such an arduous task is one of the main reasons why so many businesses get appliances tested annually. 
Why do a portable appliance test?
In order to comply with the Electricity at Work Regulations (among others) you are required to ensure that all electrical equipment provided for use at work or in work places is safe for use. You need to regularly inspect, test and maintain electrical appliances to ensure they always maintain safe standards. The most recognised and reliable process for confirming an appliance is safe is referred to as portable appliance testing, or PAT testing as it is more conveniently known.
Portable Appliance Testing, a process including a visual inspection by a competent engineer, and tests carried out using a PAT testing meter, comes under the umbrella of inspection and testing of electrical systems, that also includes fixed appliance testing, and fixed wire testing; both of these should be done by a suitably qualified electrician. Although most PAT specialists are not time-served electricians; this doesn't mean they're not as good, far from it – many PAT engineers know more about appliance safety than their electrician colleagues because they're working with appliances every day. 
The PAT test should be carried out on all powered appliances, by a competent person with the appropriate knowledge and experience. 
The tests required are dependent on the appliance being tested, and its use, which may include just an inspection, or an inspection plus tests to check for earth continuity, insulation resistance and polarity. Any issues that arise should be repaired; the PAT tester will be able to repair and or replace the plug and fuse, and the existing cable. Repairs to the appliance may need additional specialist involvement, but the engineer will be able to advise of necessary action. 
The tests carried out are checking the internal function of the appliance safety measures such as earthing and insulation. 
How often tests are to be carried out depends on a risk assessment being carried out by you or the engineer taking various factors into consideration. Whoever does it remember this – in the eyes of the law you, as a duty holder for the business, are responsible if an accident occurs – it is for this reason that a lot of businesses still get equipment tested annually; as it gives them peace of mind that regular maintenance is being carried out, reducing the chances of an accident occurring. 
How often is a Testing required?
As the duty holder you are responsible for ensuring electrical equipment to meet safety at work regulations. 
Getting appliances PAT tested regularly is important to ensure safety and compliance is maintained. 
Whilst the HSE gives guidance on how often an appliance should be tested, many companies get equipment tested annually because they don't have any other forms of maintenance in place, thus giving peace of mind that appliance faults should be kept to a minimum. 
Why Choose DRA PAT Testing?
We believe in keeping it simple; we run our business professionally, and provide good customer service but we don't over complicate. We do what needs doing, we ensure equipment is safe and that you are compliant, and we do it with minimal fuss. We find out customers appreciate that.
✅ PAT Test Certificate Report with results by PDF
✅ Free remedial repairs to the plug and cable
✅ Free replacement plugs and fuses
✅ Automatic Cable Management
✅ Guidance on retest intervals inline with HSE
✅ Ongoing improving safety support
✅ Automatic reminders for retests, saving you time
✅ Microwave emissions tests included
Our Portable Appliance Testing service includes
Risk-based retests
Repairs and Plugs
PAT Test Certificates
Portable Appliance Testing North East of England; we come to you anywhere in the North East, including Tyne and Wear, Northumberland and Co. Durham.