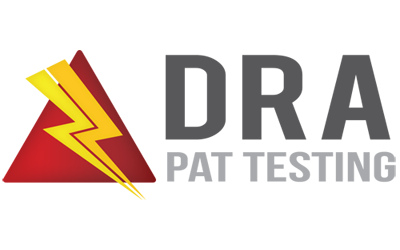 Reliable, efficient, PAT Testing in Schools,
available across the North East of England
Looking for a reliable PAT testing company for your school?
FAST efficient testing with minimal disruption to your workplace or home

Pre-printed labels and full itemised report with the certificate (unlike others!)

Same price to test 110v and 230v equipment, with NO hidden charges

Repairs and replacement parts included in the price

Messy cables tidied and re-organised as we go

Fixed prices to reduce the chance of invoices being higher than quotes

Free guidance on retest periods and complimentary ongoing support

Over 10 years domestic, commercial and industrial PAT Testing experience

PAT Testing & Electrical Condition Report Bundle Deals (Save £s)
Reliable, efficient, expert PAT Testing in schools
PAT testing in Schools
PAT testing in Schools is best done during the holidays to minimise disruption to staff and students. If however it has to be done  during term we  will work  with you  to  minimise disruption as  best we can.
For example when we PAT test a primary school we can start  early, like 6am, to get classrooms done before the school day starts; or we can do evening work if that is better for you, and weekends are available too.
A nursery school can usually be done during the normal day.
To make things easier for you we are very experienced working in schools and our engineers are DBS checked.
School PAT Testing can be done any time but we find the best time is during the holidays; we can complete a PAT test in primary schools during the term, starting early to get classrooms done before the children come in but recommend pat testing in schools of secondary level are only done during the school holidays due to their size. 
School PAT testing is a best practice process; there is no official legal requirement to do it, but it makes a lot of sense if you do. For example, if an appliance develops a fault and a student gets a shock, an investigation will want to know if you have done "everything reasonably practicable" to ensure the user was safe. 
A PAT test Certificate would show that testing has been carried out, and the appliance was deemed safe, so you did do what you needed to. 
Ofsted and the local authority, requires schools to maintain safe electrical appliances, and it will be checked during an inspection. 
We are able to test both portable appliances (e.g. computers, kitchen equipment, etc.) and the integrated equipment such as white goods and cookers; where-as some PAT testers with less electrical training cannot; so you get a higher standard of service from us. 
We are DBS and Police checked, so you can leave us to work in your school, safe in the knowledge that we have been checked appropriately. 
ALL minor repairs (such as replacing defective plugs and fuses) will be fixed on the spot and FREE of charge. 
⭐⭐⭐⭐⭐
"DRA attended school to carry out PAT of equipment. Engineer was very efficient, pleasant and completed the inspection within the day"
North Shields Primary  School
⭐⭐⭐⭐⭐ 
DRA electrics has completed our PAT testing in school and nursery. They are very professional, organised and reliable. Nothing is a bother for them! You don't even know they are on site. Such a great company! Thank you for your support. I already have them booked in for next year!
Primary School, Killingworth
How often should PAT testing be done in a school?
This is where an opportunity presents itself for schools to save some money but few take it up; only equipment used by the students needs testing annually yet most schools get everything tested every year, wasting hundreds or even thousands of precious pounds. 
We work with our school clients to ensure the pat testing frequency is appropriate to the risks involved. What this often means is most equipment, such as the appliances used by staff need only testing once every 2-4 years. What we tend to recommend is the staff equipment kept in classrooms is tested every 2 years, and the equipment in offices every 3-4 years. We take everything in to consideration to ensure the frequency of pat testing in schools is most appropriate for the risks and best for the school budget. After all, being a parent of a school age child, I understand that the school should spend every available penny on a Childs education. 
For your peace of mind, we are…
⭐⭐⭐⭐⭐
"Very good all round service, very professional, with minimal disruption. Everything explained by Richard, as to what the company provides. Certificate of work carried out , not just stickers put on appliances. Very competitive prices. Will definitely be using again in the future"
North Shields Primary  School
Get a full PAT Test Certificate (results as well as labels) with minimal disruption to your business
Our PAT testing Certificates stand up to the scrutiny of Ofsted inspections; they show electrical test results and can be easily cross-referenced with the equipment found in the classroom. We manage your PAT testing for you, reminding you when it is due, so it never lapses, keeping you up to date and  in-date all the time. Every time we do new tests we send you a new report. More information is available on the Caretakers Guide for Ofsted. 
PAT, or Portable Appliance Testing is a routine safety inspection of electrical appliances (fitted with a plug) to make sure they meet legal electrical safety requirements. DRA PAT Testing carry out PAT testing in Newcastle upon Tyne, Gateshead, Durham, Sunderland, Northumberland and all surrounding areas in workplaces and homes.
We have many schools as clients; secondary, primary and nurseries and they all stay with us long term because our service is second to none. We  believe in keeping things simple, with high standards. We are professional in our approach and set up but not fussy, so you can go about your day confident that we will do ours.  For us the importance of our work is to give you peace of mind that your equipment is safe; not how many stickers we can put on. 
We promise you that we will carry out repairs to ensure your equipment is safe, and provide you with a fully itemised PAT Test Certificate to ensure you comply with the regulations. We will do this at a time that is convenient to you (we operate 24/7) within minimal disruption to your business or home. 
We do all this at affordable, competitive PAT testing prices usually at a fixed rate so there are no shocks when the invoice comes in. 
We are also able to offer electrical testing for fixed appliances, your main wiring installation and emergency lighting.
Useful link to local school holiday dates
Why Choose DRA PAT Testing?
We are an experienced local electrical testing company that specialises in inspecting, testing and maintaining safe electrical equipment. Our expertise ensures you get the best possible service every time.
There are no hidden charges, all of these come free and our service is recommended because it is simple but well managed.   
✅ Complimentary site survey if needed
✅ Free remedial repairs to the plug and cable
✅ Free replacement plugs and fuses
✅ Cable management (tidying & optimal plugging)
✅ Risk-based retest period guidance
✅ Ongoing improving safety support
✅ PAT Test Certificate Report with results by PDF
✅ Automatic reminders for retests