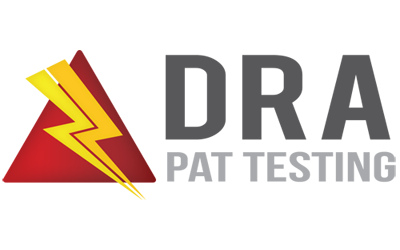 Reliable, efficient, PAT Testing expert for
Newcastle and the North East of England
Looking for a reliable PAT testing company in Newcastle and the North East?
FAST efficient testing with minimal disruption to your workplace or home

Pre-printed labels and full itemised report with the certificate (unlike others!)

Same price to test 110v and 230v equipment, with NO hidden charges

Repairs and replacement parts included in the price

Messy cables tidied and re-organised as we go

Fixed prices to reduce the chance of invoices being higher than quotes

Free guidance on retest periods and complimentary ongoing support

Over 10 years domestic, commercial and industrial PAT Testing experience

PAT Testing & Electrical Condition Report Bundle Deals (Save £s)
Prepare for your PAT Testing Appointment
You will get a full PAT Test Certificate (results as well as labels) with minimal disruption to your business
We will carry out PAT testing, which is a routine inspection of all electrical appliances fitted with a plug to make sure they meet legal electrical safety requirements. 
To do this we need to be able to unplug appliances; we inspect them visually around the appliance, lead and plug as well as inside the plug if possible. We will also check the socket the plug came out of (we don't charge to check the socket). 
This means if you are operating a machine or computer it will need to be shutdown to be tested, so staff should be made aware of this. Computer work should be saved. The operator will need to leave their working area whilst we do ours, but it won't be for long. 
If you have appliances that cannot be unplugged make sure you tell the engineer. 
If any appliances are usually stored in cupboards or drawers you should get them out. 
If appliances are usually kept off-site, such as in engineers vans or home-workers; those appliances should be brought in to be tested too. 
Appliances that are fixed to the mains via a spur also fall under the PAT testing remit; we will test these for earth continuity, but not insulation at this stage (to test installation too the power needs turning off); we'll talk to you about this. 
If you have servers, they should be powered down for testing – if that can't happen we need to be informed. 
Our engineers are trained to provide a quality service; it is important that our work gives you peace of mind that your equipment is safe; which is why we operate to quality not quantity – too many PAT testers are judged on how many stickers they can put on in as short a time as possible. 
We usually expect to achieve 200 to 300 items per day depending on the conditions. 
We will carry out repairs automatically as we go; there is no charge for repairs to standard appliances, or to replace plugs and fuses. We can replace 110v adaptors, but charges will be incurred for these.
We will provide you with a fully itemised PAT Test Certificate to ensure you comply with the regulations – this is sent to you as soon as it is ready; we reserve the right to withhold it until payment has been received if we feel the need. 
We will do this at a time that is convenient to you (we operate 24/7) within minimal disruption to your business or home. 
We are also able to offer electrical testing for fixed appliances, your main wiring installation and emergency lighting.
What our clients say
⭐⭐⭐⭐⭐ 
These guys were recommended to us and they came in recently to do the PAT Testing. The service was first class and report very professionally presented in an easy to understand format. It is rare I give 5 stars in a review however in this case it is thoroughly deserved and would recommend DRA PAT Testing Limited to any organisation 
Dacon Fabrication, Gateshead
⭐⭐⭐⭐⭐
Excellent, friendly and efficient service. We have a lot of staff that work flexibly and Richard was happy to pop back at a later date to test their equipment which we hadn't initially mentioned. Would recommend DRA to any organisation that needs appliance testing carried out. 
Jackson Hogg Recruitment, Newcastle
In preparation of the work/when the engineer arrives
If you can provide us with car parking space(s) that would be great, if not please recommend where to park
The engineer would benefit from a tour of your facilities, so they know what areas they have to work in and so can assess how long the job will take; also worth showing them what is not to be turned off when doing the tour
Richard Ayre
What you need to know about PAT Testing Pat Testing (also known as Portable Appliance Testing) is a way of checking your electrical equipment to see if it is SAFE. PAT Testing is [...]
If it's getting done when you are open
If you're open there is going to be a little bit of unavoidable disruption, but if we work together, and everyone pulls in the same direction it will be kept to a minimum. 
Electrical appliances need unplugging to be tested, so they can't be used whilst we're working on them. Your staff will need to shutdown, and ideally leave their working area whilst we're doing what we do; if this happens the process should be fairly quick. 
If you're working on a computer for example; the time it takes to make a coffee, is about the time we need. 10-15 minutes per desk, is usually a maximum time. 
If your desks share extension leads, downtime is going to be a little bit longer, as we need to unplug the extension too, so more than one computer will be off at the same time. 
But, as we say, it doesn't take too long and we can talk to you about this at the appointment, or before hand. 
If it's getting done when you are closed 
If the testing is being done when you are closed, it's going to be a bit easier, although time for such appointments is limited. So if you want, say a weekend appointment you better get in quick, as the available weekends fill up fast. 
At the end of the day before get staff to save work and power off their computers, so we can test them. Your staff not being there makes the process quicker, as we can unplug everything and get on with the task in hand. 
If you work from home, we would appreciate if you have the equipment laid out ready, preferably on a table rather than the floor. 
Equipment that can't be turned off
If you have equipment that can't be turned off, we need to know about it as soon as possible. Equipment such as servers for example. We will discuss with you the options that are available to us. 
If you have got equipment that can't be turned off; are the sockets secure? You should take action so that sockets can't accidentally be turned off by someone not aware. Our socket protection devices may come in handy in such situations. 
Return Visits
If we are unable to complete the work on the arranged date, for issues outside of our control we will return to complete but additional charges, such as site fees may be incurred. This could be if appliances were in use and not available, or if something was missed but you signed our job sheet to say everything was done, or something was off site at time of testing, etc. 
PAT testing Newcastle and the North East
If you need them we can provide the following documents:
Risk Assessments

Method Statements

Health and Safety Policy

Covid Risk Assessment

DBS Certificates

Calibration Certificates

Insurance Certificates

We are also accredited CHAS contractors

We are members of the Portable Appliance Testing Trade Association
What our clients say
⭐⭐⭐⭐⭐ 
We are very impressed with your service, everything very professional and as you promised. As a small business we find it hard to find reliable companies to deal with, it makes a refreshing change to come across a company with similar ideals to us  – a fair job at a fair price with pleasant employees and proper paperwork!
The Premier Plating Company, Newcastle