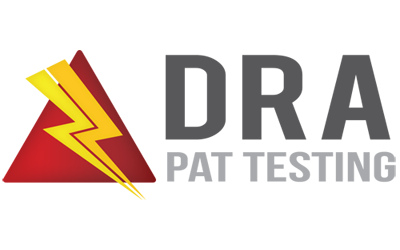 Reliable, efficient, office PAT
Testing specialists for businesses in
Newcastle and the North East of England
Looking for a reliable PAT testing company in Newcastle and the North East?
FAST efficient testing with minimal disruption to your workplace or home

Pre-printed labels and full itemised report with the certificate (unlike others!)

Experts at PAT testing office equipment / office PAT testing

Repairs and replacement parts included in the price

Messy cables tidied and re-organised as we go

Fixed prices to reduce the chance of invoices being higher than quotes

Free guidance on retest periods and complimentary ongoing support

Over 10 years domestic, commercial and industrial PAT Testing experience

PAT Testing & Electrical Condition Report Bundle Deals (Save £s)
Reliable, efficient, expert for PAT Testing office equipment
Get a full PAT Test Certificate (results as well as labels) with minimal disruption to your business
PAT, or Portable Appliance Testing is a routine safety inspection of electrical appliances (fitted with a plug) to make sure they meet legal electrical safety requirements to protect your staff and other users from dangerous electrical equipment. DRA PAT Testing carry out inspections and testing of electrical equipment in Newcastle upon Tyne, Gateshead, Durham, Sunderland, Northumberland and all surrounding areas.
We can come to PAT test your office during business hours, or if necessary on evenings and weekends, when disruption will be minimised even further. 
As specialists in office PAT Testing we can really help you comply with the regulations; we tidy cables as we go and relay them for optimum performance. We will even look to reduce the number of extension leads you have in place. 
We have over 500 regular clients and more 5-Star reviews on Google than any other local PAT testing company because we actually care about your safety – for us the importance of our work is to give you peace of mind that your equipment is safe; not how many stickers we can put on. 
We promise you that we will carry out repairs to ensure your equipment is safe, and provide you with a fully itemised PAT Test Certificate to ensure you comply with the regulations. We will do this at a time that is convenient to you (we operate 24/7) within minimal disruption to your business. 
We do all this at affordable, competitive PAT testing prices usually at a fixed rate so there are no shocks when the invoice comes in. 
We are also able to offer electrical testing for fixed appliances, your main wiring installation and emergency lighting.
What our clients say
⭐⭐⭐⭐⭐ 
Highly recommend Richard from DRA PAT Testing, use them every year as they offer a great service at a competitive price. Extremely efficient and professional.
Tax Assistants, Newcastle
⭐⭐⭐⭐⭐
Excellent, friendly and efficient service. We have a lot of staff that work flexibly and Richard was happy to pop back at a later date to test their equipment which we hadn't initially mentioned. Would recommend DRA to any organisation that needs appliance testing carried out. 
Jackson Hogg Recruitment, Newcastle
PAT testing offices in the North East
The best PAT testing price would include FREE remedial repairs, replacement plugs and fuses – which is what we do. Also we offer fixed prices so you don't get the shock when the bill comes in like you do with per item rates. 
Our professional, reliable PAT testing service is carried out by experienced engineers who have been checked by CHAS, Durham Police and DBS. We use the quickest industry leading, data storing machines available to ensure the service you get and the report you receive is the best possible. All our records are securely stored and can be re-issued to you for free if you lose your copy. 
Our service is carried out efficiently, quickly and using tried and tested methods that guarantee minimal disruption to your business. To make the process even slicker in the future we carry out cable sorting and re-organising as we go, to create an efficient, safer working environment and a quicker process next time. 
The price for office PAT testing carries the biggest price discount as it is generally the easiest and cleanest environment to work in (unless you have lots of under-desk trunking). We carry out a through formal visual inspection on EVERY appliance, as well as carrying out our tests; many cheap PAT testing companies skip the visual inspection (which is actually the most important part) to save time. 
Minor repairs, replacement plugs and fuses are fixed automatically, FREE of charge. 
What our clients say
⭐⭐⭐⭐⭐
We have used this company over the past two years, they have proved more professional than the last Pat Tester. They were able to do some testing for our residents while they were testing our property, the residents appreciated their help
Sheltered Housing, Hartlepool
PAT testing office equipment
PAT testing office equipment requires the expertise of experienced hands who know that IT equipment contains sensitive parts that can be damaged if high voltages are used to run tests. We only use specialised machines for testing sensitive equipment, so you can be sure your equipment is safe with us. 
When PAT Testing office equipment we find the best method is to get the user to log off their computer, and go get a coffee. If their desk is part of a larger desk, with shared power points it sometimes is more efficient if everyone comes off at the same time – a great opportunity for a team meeting. 
It takes about 10 minutes to test a computer, so a bank of 6 will take up to an hour; if everyone has logged off at the same time, we may be able to reduce this time by 10-20 minutes. 
We'll remove all cables first, test the appliances then relay the cables in the most efficient way, to reduce tension on leads to prolong their life, and to ensure only extension leads that are needed are used, rather than there being lots of daisy chained leads. 
Doing it this way reduces the risks, so that next time it may not be necessary to test each appliance making a visual only inspection sufficient, which speeds up the process and saves you money. 
We use Seaward Apollo 600 PAT testers, which are the market leaders. They store all the test results that we achieve which are shown on the reports we issue to you. 
ALL minor repairs (such as replacing defective plugs and fuses) will be fixed on the spot and FREE of charge. 
⭐⭐⭐⭐⭐
Definately recommend , they were on time, and very professional. Worked through our office very quickly. The final invoice was a pleasant surprise too so great value for money.
⭐⭐⭐⭐⭐ 
We manage over 100 rental properties in Newcastle upon Tyne; DRA PAT testing have managed the appliances in them for years now and always do a great job. We trust them with keys and feedback from tenants is always really good. 
Lettings Agency, Newcastle 
How often should PAT testing be done in an office?
PAT testing should be carried out in an office as often as a risk assessment requires it.
We have seen risk assessments by fire inspectors and insurance companies that require office PAT testing be carried out annually, which is best practice, but it's not always the case that this is needed.
In fact in many office environments you can benefit from not getting equipment tested annually; it may be that a formal inspection is sufficient in the second phase, as the equipment was made extra safe at the initial test when the cable management was done.
Where a computer sits on a desk and its cables are in trunking, the biggest risk of damage comes from the PAT tester pulling the cables through so we aim to get it right first time to reduce testing in the future. 
We usually recommend that office PAT Testing be carried out every 2 years, although it has been known for this term to be even longer. 
⭐⭐⭐⭐⭐ 
Always had excellent service from Richard, he's looked after our rental properties for years now, and always turns up on time and does a great job. Highly recommend him!
Landlord of multiple properties, Newcastle
⭐⭐⭐⭐⭐
If you get the opportunity for a day rate take it; we did and we saved a lot of money. Richard guarantees that if they test more but the work doesn't take any longer they don't charge any more. We ended up with nearly 100 free tests! 
Some of our staff are working from home
If your staff are working from home, they are still technically at work so you remain responsible for PAT testing office equipment they have at home. If you supply their appliances you need to make sure their home office is set up safe like it would at work, with correct cables, extensions etc. 
The ideal scenario is for you to send us to each member of staff's home to check their set up and test appliances in situ, but we understand that may not be possible so suggest that staff bring all the equipment to work to be tested – but then we need to be sure that they transport it safely to prevent damage in transit, which is highly likely if precautions are not taken. 
See our home-workers guidance for more information. 
⭐⭐⭐⭐⭐ 
Always had excellent service from Richard, he's looked after our rental properties for years now, and always turns up on time and does a great job. Highly recommend him!
Landlord of multiple properties, Newcastle
Frequently Asked Questions about Office PAT testing
Are leads tested separately or with the appliance?
When doing office PAT testing, appliances, such as IEC power leads are tested separately to the PC's and monitors, so have their own test results, labels and records; leads are appliances too. 
When counting how many items for testing you have, remember to count the leads. 
What needs PAT Testing?
Every detachable part of an appliance that requires mains power to operate needs testing, and will be recorded as another item. So for example, a computer workstation has a monitor and PC; each with a detachable IEC lead – so that is 4 items. An extension lead will be another, a second monitor is 2 more items, and so on. When we count how many items will be tested this is what we are counting, and when you are charged on a per item rate you will be charged for each item… if you're unsure how many items you have you may find it more beneficial to pay our hourly rate than a rate per item, as the costs can quickly mount up. 
We have servers, do they need switching off too?
Most offices have a server system which terrifies the office manager when the PAT tester is in – worry no more; we don't switch them off, nor do we insist on it. In fact, if it was safe when it was installed, it's probably safer if we just leave it well alone.
A server should be maintained by an IT technician who will keep it in a good working state; even those really messy ones are usually functioning well. 
If you can organise a time, even a different day, when the server can be shutdown to be fully tested that would be ideal but because the risk is very low, and the server is in effect a fixed/stationery asset it should only need one test every 4-5 years. 
We have the option of a doing a thermal survey to find any unusual hot spots and can check the earth is functioning on the racks. 
If you do want the server testing but don't want the disruption we can work with you outside normal business hours to get this job done. 
What does it cost to PAT test office equipment?
In a normal environment like a small business, a per item rate tends to be best, but if your office is big like a call centre then you'll likely find an hourly/day rate to be more cost effective. In some offices we could test 40-60 items in an hour; on an hourly rate you'll save money, against per item rates. We will quote you for both options and you can decide on the preference, just remember if you choose per item and we end up doing 100 items more than expected, but in the same time, you'll pay for the extra 100 items – if you'd gone for the time-based price; you wouldn't. 
Price options:
Price per item, or 

Hourly/day rate
How long does office PAT testing take?
If your office is small, with say 5 desks, we'd need around 1.5 hours to complete; if you have 20 desks which is about 150 items we're going to need a bit more time; it could be done in 3-4 hours if conditions are right. We usually estimate to be able to test 30-50 items in an hour in an office, so 200 to 300 is about average per day.  
Larger offices, call centres, business centres etc will need a site visit to predict time but as an example an office with 100 desks, is around 750 items, will take a few days to complete for one engineer – we'd probably bring 2-3 to reduce the time on site, however, this will mean more disruption for you as more staff will be off at the same time, so we need to weigh up the best options. 
How often should PAT Testing be done in an office?
To determine how often pat testing should be done in an office you really should do a risk assessment, but assuming your office is set up like a normal office then it is probably quite low risk. Low risk offices don't generally need annual PAT tests so we tend to recommend testing every 2-3 years depending on how secure your equipment layout is. 
The only time we deviate from this is if your insurance requires annual testing or you are using mainly laptops – Laptop computer leads are prone to damage and users have been known to get some nasty shocks off them. 
Laptop chargers and leads get coiled and tangled up every day, shoved in bags and bounced off the floor, it is hardly surprising they get damaged, but we find so many dangerous ones in use. Laptop leads and chargers should be tested annually. 
You should encourage users to check their equipment regularly and notify you of any defects. If wires are showing through the insulation stop using and replace immediately. 
Do new items need PAT testing?
You've just bought a new kettle for the office, but you missed the PAT tester, does the kettle need testing now? Will you have to call the tester back out and pay a call out fee? 
If you can be sure the new items have been purchased from a reputable supplier, are genuine manufactured and not counterfeit, British Standard with UK plugs on then there is probably no reason to get the item PAT tested before use. If you are at all unsure, then you should. 
Our cables are really messy, can you tidy them up?
Everybody would like tidier cables under their desks, but most people have messy cables – you're not alone. However getting tidy cables is easier than you think, and we can do it fairly easily. 
Firstly when we're testing we'll tidy a bit automatically; we'll make sure that the right plugs are in the right sockets based on where the appliance is in relation to the sockets making it safer for you if you need to unplug in a hurry and better for us when we next come to test. 
Then if you really need a good sort out we can come in when you are not working, and pull out all your cables, get rid of the ones not in use, and tidy up what is left, so all cables run neatly. We'll reduce the number of extension leads in use, we'll even label plug tops so you know which plug is for which appliance, saving you from accidentally turning off the wrong appliance again. 
Why Choose DRA PAT Testing?
We are an experienced local electrical testing company that specialises in inspecting, testing and maintaining safe electrical equipment. Our expertise ensures you get the best possible service every time.
There are no hidden charges, all of these come free and our service is recommended because it is simple but well managed.   
✅ Complimentary site survey if needed
✅ Free remedial repairs to the plug and cable
✅ Free replacement plugs and fuses
✅ Cable management (tidying & optimal plugging)
✅ Risk-based retest period guidance
✅ Ongoing improving safety support
✅ PAT Test Certificate Report with results by PDF
✅ Automatic reminders for retests
We cover all areas of the North East of England including Northumberland, Tyne and Wear, Co. Durham and North Yorkshire
10 Top tips for a safer office
Make sure cables are not under carpets to avoid damage

Make sure you know what plug is for what appliance, so it can be quickly disconnected if there is an accident

Don't hide sockets behind filing cabinets, shelves and photocopiers

Make sure appliances have adequate ventilation

If using desk trunking, don't just force the cables in there, place them neatly to avoid tension

Don't put liquids (eg drinks) on top of electrical appliances

Don't position appliances where it needs the lead to be stretched

Make sure equipment in use has all its safety features (like sides)

Reduce the amount of extension leads you're using, and don't daisy chain them
Keep cables tidy or use our cable management service